Constructing a Garden Path




By Philip Swindells



A well-laid path is essential for the successful management of every garden. The direction that it takes must be very clearly thought through to ensure its efficiency. It must be arranged so that there are no temptations to cut corners across the lawn or flower beds and yet as far as possible it should be unobtrusive.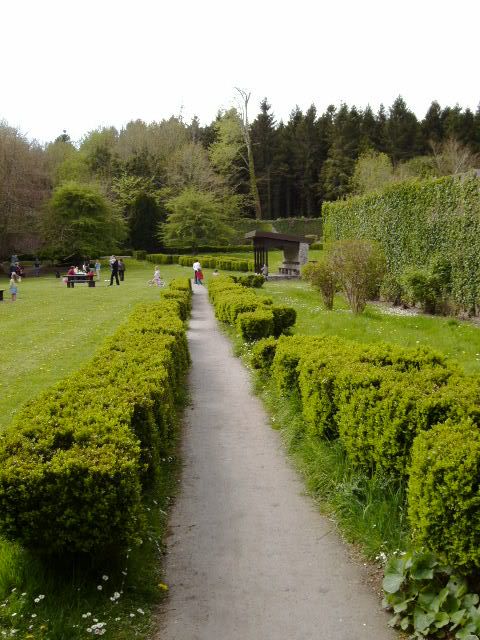 .

A concrete pathway in a public garden, photo / pic / image.



Like the garden itself, a path should be properly drained, especially if it is to be constructed from gravel or a similar porous material. Surrounding ground must also be drained in such a way that the path does not become a watercourse during periods of heavy rain or after snow-melt in colder districts. The scouring out of neatly raked gravel by fast-flowing ground water can be a great source of irritation.

Before construction, consider the possibility of the path also being the line that takes services. Water and electricity can very conveniently be directed along the line of the path so that there is never any danger of interference from cultivation. It is ill-advised to place such services beneath a solid path, such as concrete, but ready access can be gained through gravel, or beneath a paved path.

A sound foundation is vital, even for a simple gravel path. If a generous layer of stone foundation is not laid down first of all it is almost certain that mud will squeeze through and within a season the path will become an unpleasant mud and gravel mixture which will then play host to weeds. Prevent this by using fabric landscape matting laid over the soil in the path area before spreading the gravel. Such material permits water to seep through, but prevents the mud from squeezing upwards.

There are all kinds of gravel and gravel-like materials that can be used for path construction, but all require a proper edging to retain the material. Many gardeners choose 15mm (1/2in) gravel as this is substantial and looks good. It is not the best utility choice though for it is quite difficult to push a wheelbarrow or pushchair over and it creates havoc with high-heeled shoes.

Fine shingle makes a far better surface providing that it is not scattered too liberally. However the best of all is self-binding gravel. This is of gravel-like appearance but of such a texture that it binds together in a neat hard surface. Once laid it merely needs rolling with a garden roller. Crushed limestone can also serve the purpose, but it tends to become dusty during dry weather and stick to shoes on wet days. It can also increase the alkalinity of nearby soil.

Concrete is a serviceable but harsh option, which if laid properly with expansion joints, will last indefinitely. It is not a comfortable path to walk along or work from in hot weather, as there is considerable reflection and glare. The same applies to some of the modern paving slabs made from reconstituted stone. Select these with great care choosing softer more subtle colors to reduce discomfort. Also carefully select the surface. There are a number of more or less non-slip surfaces available; the most natural looking of which is referred to as riven paving.

Philip Swindells has over 40 years gardening experience. A former botanical garden curator and an international horticultural consultant, he has worked extensively overseas. The Author of more than 50 gardening books, he has been awarded a Quill and Trowel Award by the Garden Writers' Association of America. He is also a former UK Garden Writer of the Year. He writes a popular daily gardening blog with gardening news, views and updates http://www.gardenmessenger.blogspot.com/.