Myself and my brother spent today in the bog, footing turf.
We burn peat turf to heat our homes.
Here are some pics I took in the bog.
Hope you enjoy them.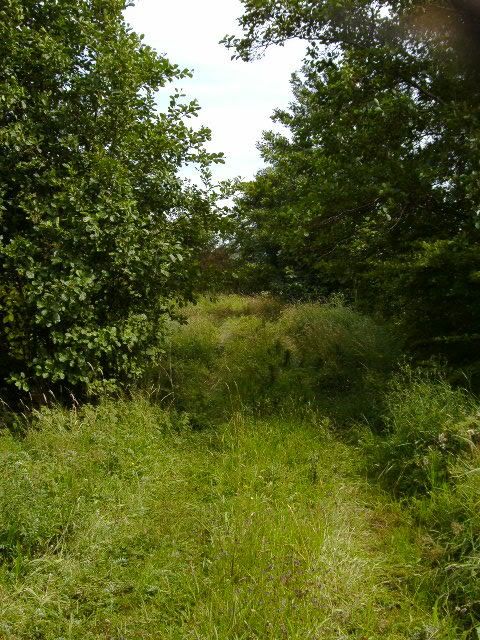 The wild and unkempt "boreen" that acts as an entry-way to our bog.


Lots of Alder, Birch and wild grasses.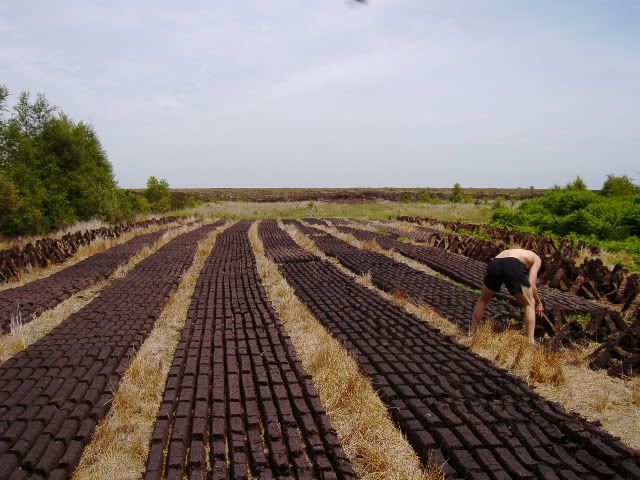 This is what awaited us, lots and lots of recently cut turf.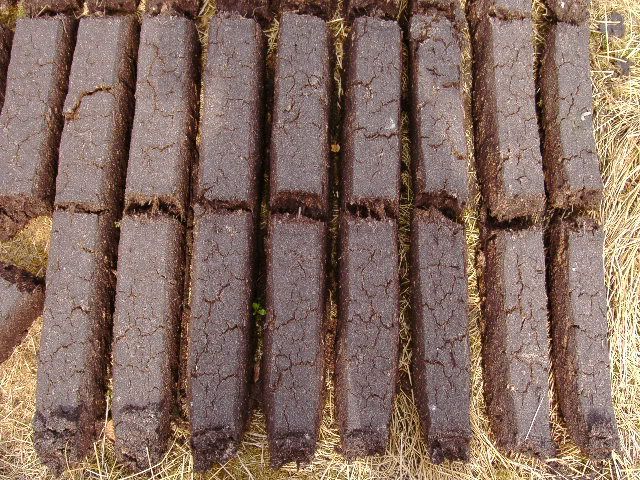 The turf comes out like a sausage from the turf cutting machine.


It will dry on one side, but must be turned or footed to allow it to dry out completely.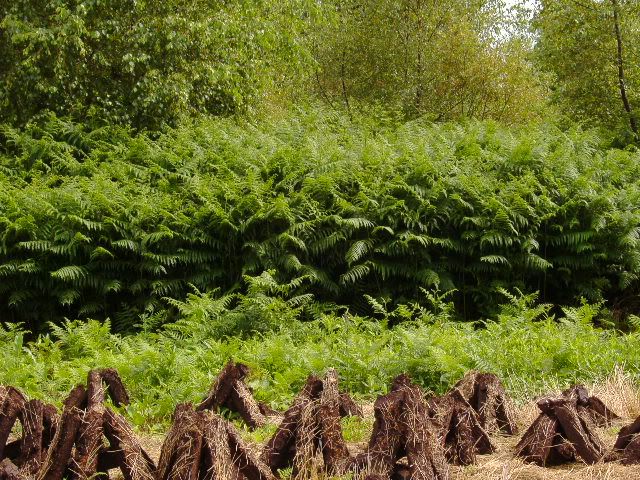 Here is what some footed turf looks like.


The idea is to face the wet sides outward to allow the sods to dry by air and sunlight.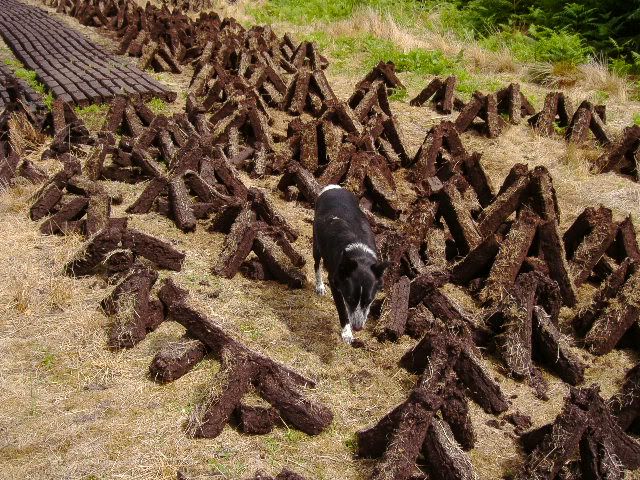 My parents dog Sheppy came along to help us in our work.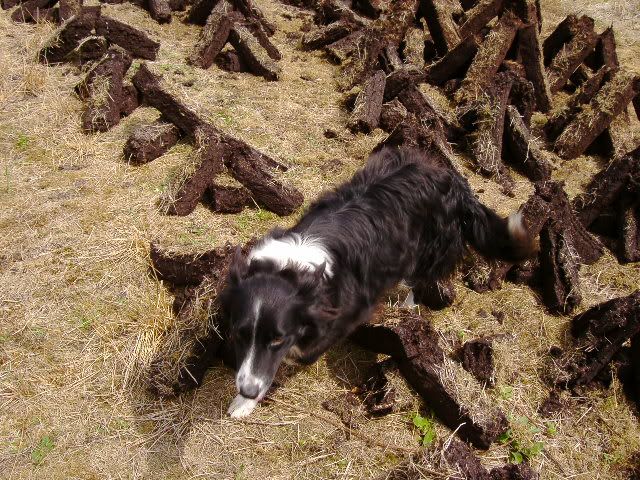 Her companion Jinx came along also.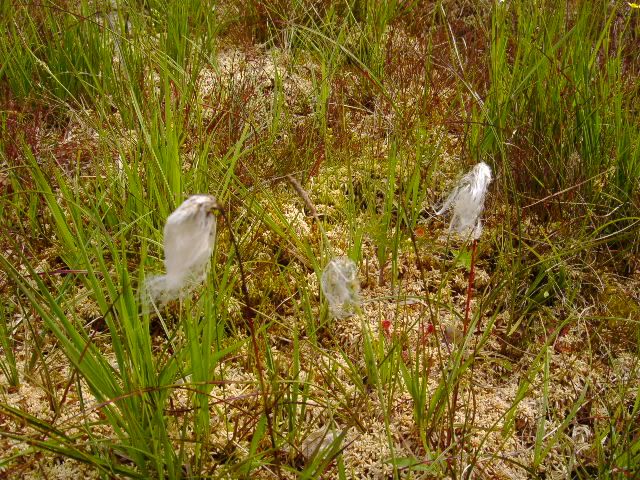 An example of wild bog cotton.
Drains surround the areas of bog, these often contain bullrushes as shown.
More drains with lots of bog cotton.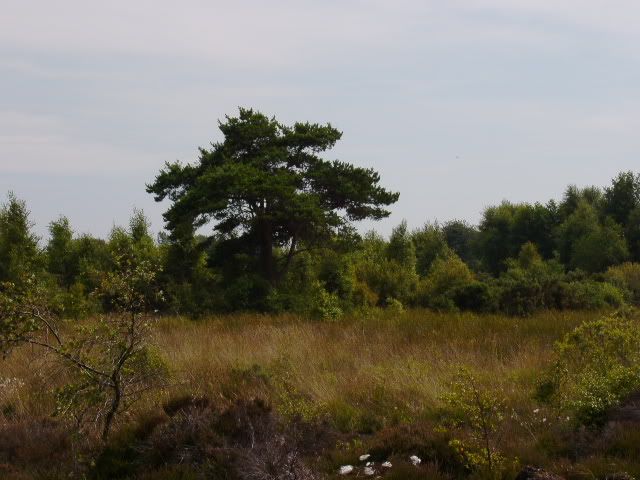 Scots pine (Pinus sylvestris) grows really well in the peaty soil of the bog.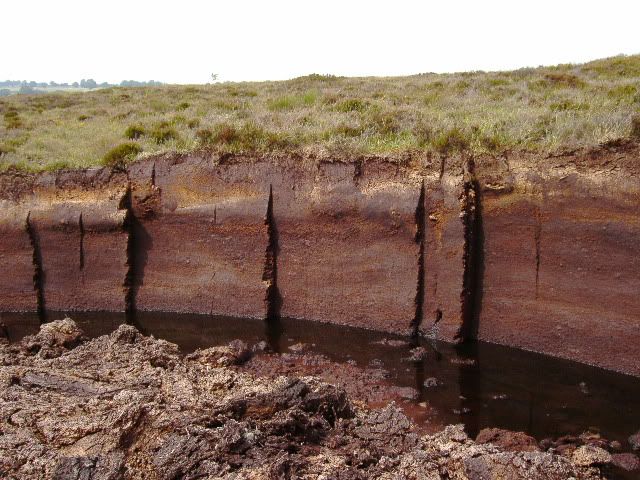 This is the bank of turf our most recent batch of "sods" was cut from.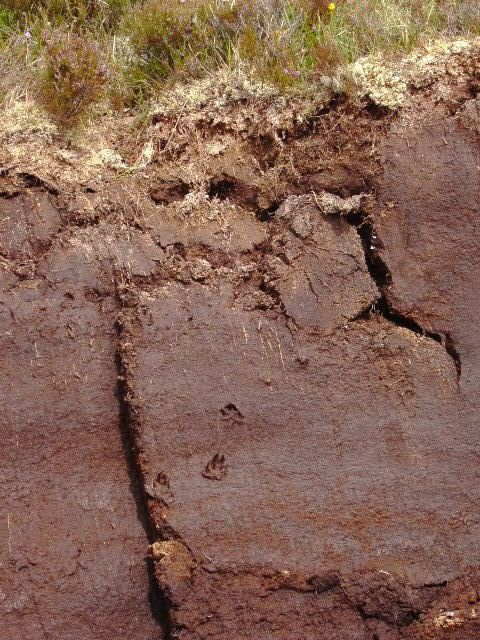 A passing fox left his footprint behind.


This is our version of the Hollywood walk of fame.






The top of the turf bank is covered in heather (Erica)


Thats my brother Tom.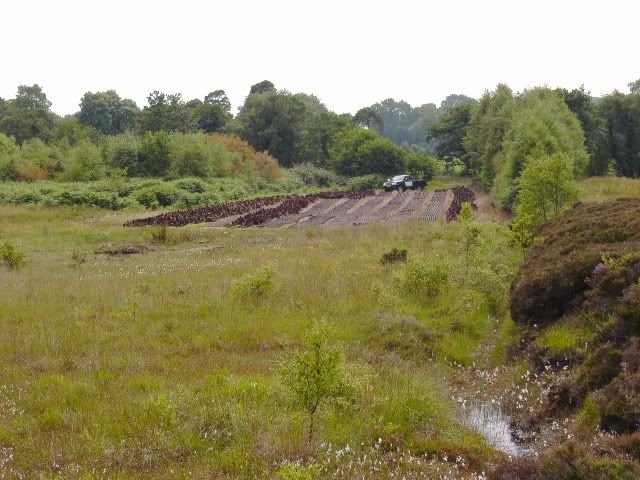 The view from the top of the turf bank.
Alder (Alnus glutinosa) is popping up all over the bog.
Gorse or furze (Ulex europeus) is also very present.
Plenty of Birch (Betula pendula) also.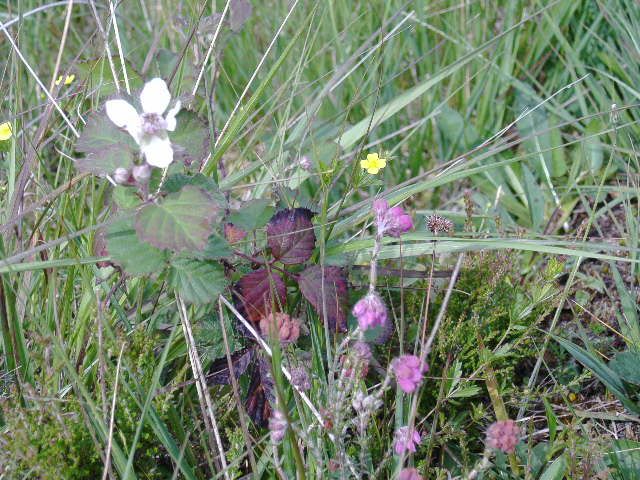 Bramble (Rubus) and Heather (Erica)
Spikes of purple loosestrife (Lythrum salicaria) amongst lush ferns.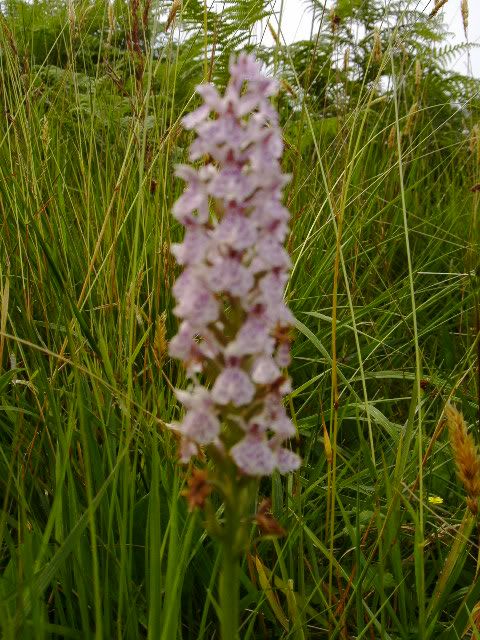 An out of focus example of bog orchid.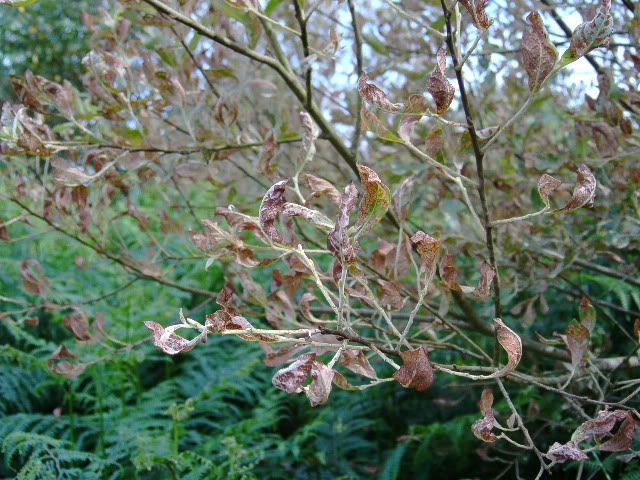 There is lots of Willow (Salix caprea) in the bog.


Most of it in our bog seemed to be badly affected by rust, note the curling and orange / brown leaves.






Two different varieties of holly (Ilex aquifolium) side by side.


We saw this along the "boreen" on our way out from the bog.
If you look closely you can see a thorny holly with a thornless variety right next to it.


___________



.


Video.

Turf cutting in Kerry, a series of stills.

___________

Turf cutting on an Irish Peat Bog, and by dad its wet.



___________






Video.

A city dweller gets stuck in an Irish bog.

It happens to the best of us.

If the video is missing, please inform us by emailing here

info(at)irishgardeners.com

change the (at) for @